The shipyard has the adequate facilities and human resources to perform all the requirements for each project. We have our own docks including floating and dry ones especially for barges.
Repairs
We have the necessary space to carry out all kinds of repairs on barges, tugs and/or ships.
Construction
Our staff has proven experience in the development of construction projects for boats of different sizes.
Conversions
Experience transforming ships into different categories and size.

The UTE located in Puerto Martins Shipyard has the necessary resources to carry out the following tasks
Projection, direction and execution of naval and land works.
Construction, repair and ship transformation.
Assembly, piping.
Development of welding procedures.
Special welds (bronzes, aluminum, alloys).
Conversion and repair projects
Construction of the sandpit "ALELUYA"
Facilities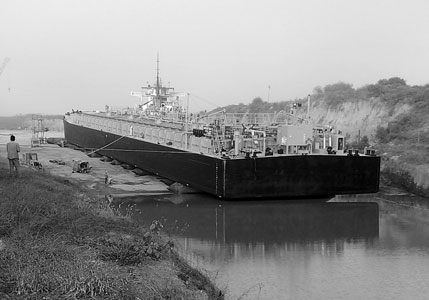 Dry Docks

North dry dock
Capacity: 8 boats.
Surface: 22800 m2.
Length: 285 mts.
Width: 80 mts.
South dry dock
Capacity: 7 boats.
Surface: 9000 m2.
Length: 100 mts.
Width: 90 mts.
Ship Launching Airbags

ADVANTAGES
Lower costs compared to other systems
Reusable and eco-friendly
They provide a soft and flexible support for the helmet, avoiding deformations and tensions of them
Greater economy and speed in launching
Use of less effort on winches-winches-pulleys-cables
Others

Warehouse: 1.100 m2 covered.
220/380v electric power service
Drinking water.
Ballast water and dock fire
Own motorized pontoons to support the movement of barges.
Land cranes.
Press brake
Radial drilling machines
Parallel lathes.